NOVAGLASS
This set of new stains has been designed to overcome the transparency limits of pigments, maintaining their light fastness at the same time. On the other hand, it has the same transparency and brightness as the best dyes available on the market.
The Novaglass series is supplied in liquid form as high concentrated solution in water.
Novaglass products can be mixed directly in WB varnishes for glass, single or bi-component, acrylic and/or PU based in the ratio between 1 to 10%. To assure the perfect incorporation of the stains with binders, we suggest mixing under stirring. Due to its good compatibility, the product can be applied by spray, roller or curtain.
Used in the indicated proportion the stains do not affect the curing time of the system and do not compromise the technical characteristics.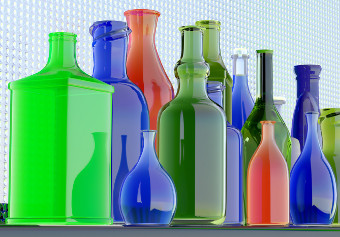 Completely metal free
No danger symbol on the label
No bleeding
Good compatibility with wb varnishes for glass
High light fastness
Excellent transparency
High colour strength